The launch of the England survey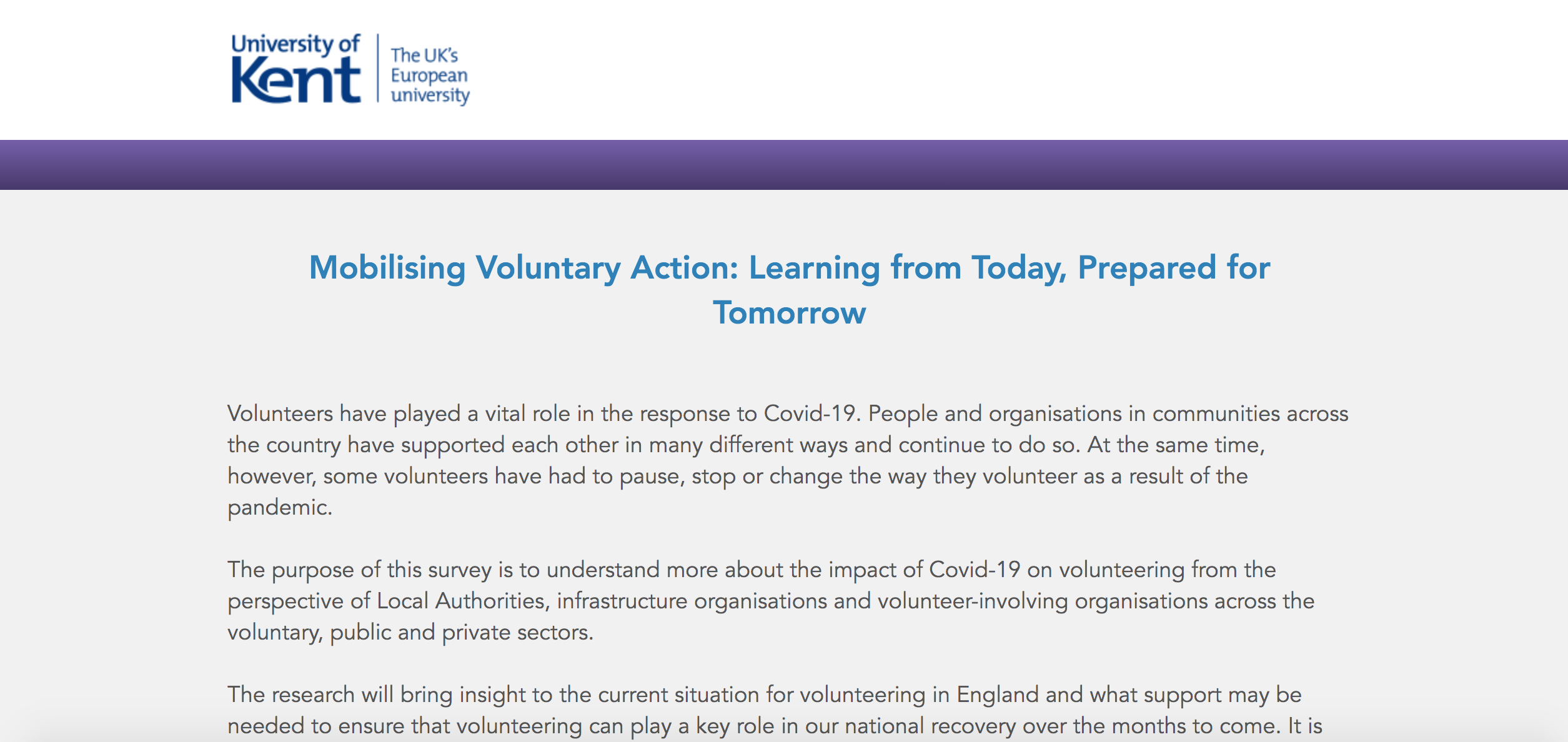 The Mobilising Voluntary Action Project is gathering data from across the UK to inform our understanding of how voluntary action has changed during the pandemic. Each nation is devising a survey around a number of central themes and we are delighted to announce that the England survey is now LIVE!
The survey poses key questions about the changing landscapes of volunteering over the course of the pandemic and seeks to capture insights from local authorities, volunteer involving organisations and infrastructure bodies to understand their instrumental role in co-ordinating responses.
After collecting and reviewing existing research on the impact of the pandemic on volunteering our survey questions have been co-produced by the England team with input from expert members of our advisory panel and critical friends from across the sector.
The survey addresses gaps in existing knowledge and crucially seeks to elevate the voices of key stakeholders whose perspectives are critical to help us better understand the challenges that lay ahead and the support that is required as we move into new stages of the pandemic.
If you are a local authority, an infrastructure organisation or a volunteer involving organisation in the voluntary, public or private sector we would love to hear from you. Your views are vital to help plan for the future.
The survey is open until April 9th. The research findings will be shared on the project website and via a webinar providing an evidence base for England and the UK more broadly, to reflect on shared learning and to generate robust recommendations for the future.